News Articles
11.14.2013
Two-Year Anniversary Scout Paint Jobs Coming Your Way!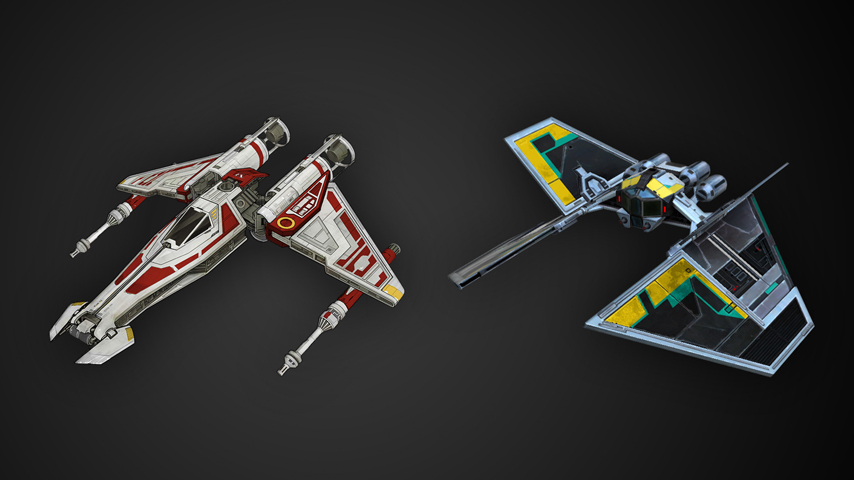 Star Wars™: The Old Republic™ is about to turn two years old in December! To celebrate this huge milestone and as our thanks to you, we'll be offering all players brand new paint jobs for the Scout Starship later this year.
With the YR-02 Imperial and Republic Scout Paint Jobs, you'll be able to take your battle to space in Galactic Starfighter with style.
Stay tuned for more details coming next month and get ready to celebrate with us. Thank you for a great two years!
For more details about the new Digital Expansion: Galactic Starfighter, visit www.StarWarsTheOldRepublic.com/galactic-starfighter and don't miss the start of Subscriber Early Access on December 3, 2013!
Stay connected to www.StarWarsTheOldRepublic.com or find us on Facebook, Twitter, and YouTube!