News Articles
10.22.2013
Join us Oct 24th to watch Player "JediConsular" live stream PvP Warzone Arenas on Twitch.tv!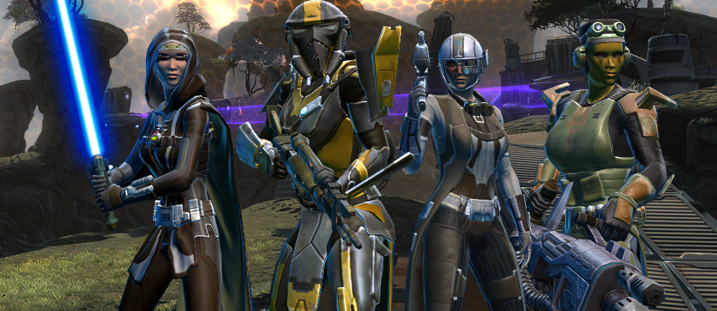 The new 4v4 Player-vs-Player Warzone Arenas are now up on live servers! Get ready to join Star Wars™: The Old Republic™ developers and tune into MMORPG.com's official Twitch channel for our next Galactic Guild Battles livestream! Watch as "JediConsular" queues solo and joins other players to fight in intense PvP Ranked Warzone Arena battles – now live with Game Update 2.4: The Dread War!
WHERE:
twitch.tv/mmorpgcom
or
www.mmorpg.com/streams.cfm
WHEN:
Thursday, October 24th @ 6:30 PM PDT / Friday, October 25th @ 1:30 AM GMT
WHAT:
Solo Queue for 4v4 Player-vs-Player Ranked Warzone Arenas – now live with Game Update 2.4
FEATURED PLAYER:
"JediConsular"
MORE INFO ON WARZONE ARENAS:
www.StarWarsTheOldRepublic.com/gameupdates/the-dread-war
We look forward to seeing you on Twitch!
Stay connected to www.StarWarsTheOldRepublic.com or find us on Facebook, Twitter, and YouTube!