News Articles
11.18.2011
The Art and Making of The Old Republic
Chronicle Books has released a new book which highlights the process of creating Star Wars™: The Old Republic™. Co-written by former Star Wars Insider editor Frank Parisi and BioWare Writing Director Daniel Erickson, this book chronicles the creation of the game, with over 150 pages of conceptual artwork and interviews with various members of the development team.
Lead Concept Artist Arnie Jorgensen discusses how the BioWare art team came up with the look for the Bounty Hunter class in The Old Republic.
The Art and Making of Star Wars: The Old Republic includes over one hundred pieces of artwork, many of which you have never seen before. Much of the artwork is accompanied by text describing the process of creating each class and every world as well as the process of working in this previously unexplored time period in Star Wars™ lore.
In addition to working on creating a familiar-yet-different feel to the Star Wars galaxy to represent an age over 3,000 years before the rise of Darth Vader, the book also explores some of the content created exclusively for the game. In the below sample, we can see some of the concept art for the many creatures that inhabit the previously unseen world of Voss, as well as a couple of familiar creatures.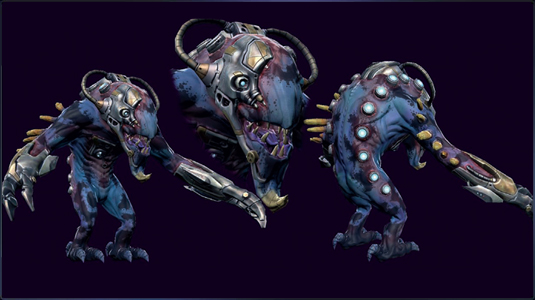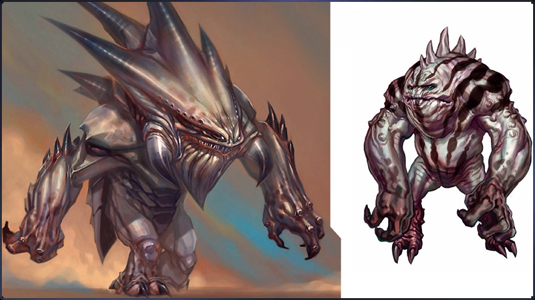 This book is available now, and you can purchase it through the book's publisher, Chronicle Books, as well as Amazon, Barnes & Noble, and other retailers.
---