FRIENDS OF SWTOR
Recruit Your Friends - Get Rewarded!
Only active Subscribers can refer friends.
Invite friends
Friends Play Premium
Friends Stay Premium
Earn Cartel Coins, Speeders, Battle Droids and More!
Playing with Friends is Rewarding!
IT'S ALL ABOUT YOU: As an active Premium player (Subscriber), you have a personal referral link to send friends! Simply log in and click 'My Account' then choose the 'Refer-A-Friend' option to get your link – copy and email to your friends.
EQUAL OPPORTUNITY:You can refer friends who have never had a SWTOR account or refer friends who played before as Premium players, so as long as they have not been in premium status (Subscriber) within 90 days of the referral.
LINK UP: Give your friends your personal referral link and tell them to use the link as the first step when creating a new account or logging back in to an existing account. When they click through the link to create an account or log in, they are linked to you as your "Friend" referral.
Collect Cool Rewards and Legendary Loot!
Galactic Rewards and Bonus Cartel Coins are Yours when a Referred Friend becomes a Premium player (Subscriber)!
As part of the ongoing Friends of SWTOR referral program, if your referred friend becomes a Premium player within 14 days from signing up, you receive:
500 Bonus Cartel Coins plus 100 Cartel Coins for each month your referred friend remains a Premium player

Special in-game rewards including the Kurtob Alliance Speeder and adventurous Battle Droid; one new reward for each referred friend up to 5!
Kurtob Alliance Speeder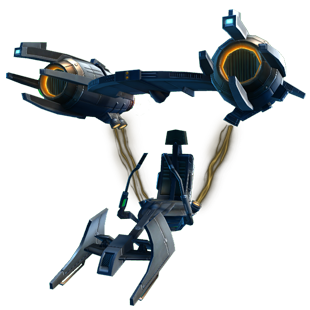 J9-BH Mercenary Battle Droid Mini-Pet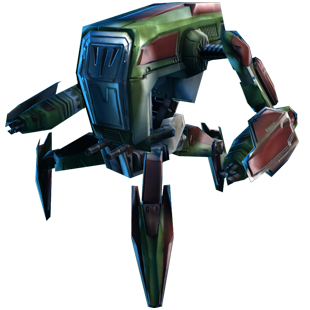 BF-4F Warrior Battle Droid Mini-Pet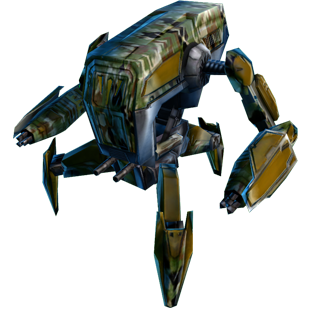 2C-TA Commander Battle Droid Mini-Pet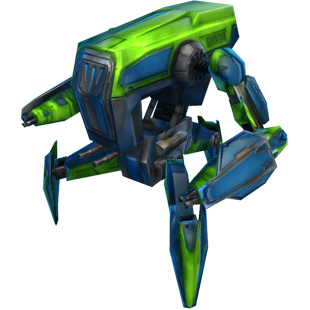 F5-SC Fighter Battle Droid Mini-Pet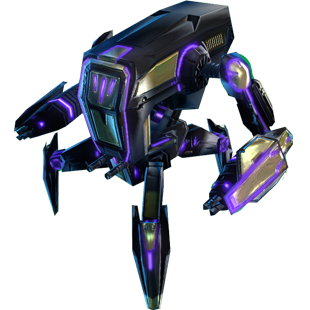 Galactic Gifts of Boosts and Benefits
It's our way of saying "thanks" to new and returning citizens who join the battle!
Referred friends who are new to SWTOR can play up to Level 50 free with no time limit as a Free-to-Play player; they also receive the Jumpstart Bundle with boosts for faster leveling (this bundle is sold in the Cartel Market).
Jumpstart Bundle includes:
1x Quick Travel Pass

5x Minor XP Boost

1x Inventory Module
Returning Friends that were previously Premium players (Subscribers) receive seven days of premium play with unlimited access to Level 50 plus the following:
Preferred Friends Bundle includes:
Unlock: Inventory Module

Unlock: Crew Skill Slot

Customization Control: Display Titles

Customization Control: Unify Colors
One Complimentary Character Transfer for the lifetime of the account. For a full list of Subscriber benefits, visit www.swtor.com/free
OFFICIAL TERMS AND CONDITIONS
Opt-in for email communication from Star Wars™: The Old Republic™ is required for all new players joining the Friends of SWTOR program.

New SWTOR players who participate in Friends of SWTOR who remain Free-to-Play players are not eligible to participate again.

Previous Subscribers who participate in Friends of SWTOR cannot be referred again for 90 days.

After the seven-day subscription period, returning player accounts will return to a Preferred Status account if they have not purchased a subscription.

Referred players do not receive Complimentary Cartel Coins as part of the ongoing Subscriber Rewards Program until they become a paid Subscriber.

Referring Subscribers must be in an active Subscriber status to qualify for all rewards.

All in-game reward items are delivered via in-game mail.
** ACCEPTANCE OF END USER ACCESS AND LICENSE AGREEMENT ('EUALA'), PERSISTENT INTERNET CONNECTION, AND ACCOUNT REGISTRATION REQUIRED TO PLAY. MUST BE 13+ TO REGISTER. ACCOUNT IS NON-TRANSFERABLE ONCE USED. PAID SUBSCRIPTION, VALID AND ACCEPTED PAYMENT METHOD OR PAID GAME TIME CARD (IF AVAILABLE) REQUIRED TO ACCESS SUBSCRIPTION GAMEPLAY. PAYMENT METHOD AGE RESTRICTIONS MAY APPLY. SWTOR ONLINE SERVICE MAY BE DISCONTINUED. SEE EUALA FOR DETAILS. AGREEMENT TO SHARE ACCOUNT INFORMATION WITH LUCASFILM ENTERTAINMENT COMPANY LTD. ('LUCASFILM') IS REQUIRED TO ACCESS GAMEPLAY. GAME INTENDED FOR PLAY ONLY WITHIN NORTH AMERICA, EUROPE AND CERTAIN OTHER TERRITORIES. USE OF CARTEL COINS SUBJECT TO DIGITAL SERVICES AGREEMENT. PRIVACY & COOKIE POLICY AND TERMS OF SERVICE AVAILABLE AT WWW.SWTOR.COM. ALL TERMS AND CONDITIONS TO PLAY THE GAME APPLY AT ALL TIMES. SUBSCRIPTIONS MAY BE CANCELLED AT ANY TIME. SEE WWW.SWTOR.COM FOR DETAILS.